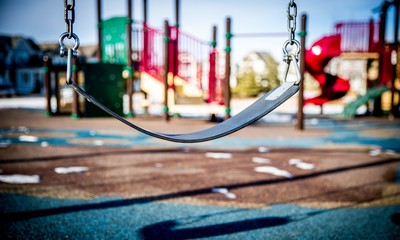 Children enjoy climbing, slipping and sliding their way around a playground, but as they climb a bit higher and get a bit braver, the risks of a fall become greater. It's all part of the playground experience, and it's to be expected. Falling from equipment is one of the most frequent causes of playground accidents, and this highlights how important it is for playground contractors to ensure equipment is surround by soft and shock-absorbing flooring. Designing a playground can be an exciting and rewarding project, but as is the case with most things, safety is key.
Industry standards in playground design
There are certain European standards – EN 1176 and EN 1177 – which detail and regulate the requirements for playground equipment and flooring. The Royal Society for the Prevention of Accidents (RoSPA) details that EN 1176 is currently split into seven parts, from 'general safety requirements and test methods'; to providing additional and specific safety requirements and test methods for a range of playground equipment such as swings, slides, runways, carousels and rocking apparatus; to guidance for the installation, inspection, maintenance and operation of playground equipment.
EN 1177 is concerned with playground flooring, and states that 'impact absorbing playground surfacing' must be used where a particular freefall height from playground equipment is applicable. For example, shock-absorbent floor coverings are mandatory from a freefall height of 60cm or where the playground equipment causes 'forced movement' such as that experienced on a swing, see-saw or roundabout. EN 1177 also provides guidance on safety requirements and testing methods for compliant playground flooring.
Measuring surface suitability
The measure of how effective a surface is at protecting children from injuries can be seen by its 'HIC value'. The HIC (head injury criteria) value is a measurement of the time duration of head deceleration during impact. For a playground surface, the HIC value of a surface must be less than 1,000, as defined by the ASTM International Standard F 1292-13 (Standard Specification for Impact Attenuation of Surfacing Materials Within the Use Zone of Playground Equipment).
Choosing the perfect surface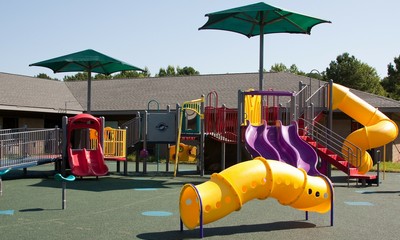 A popular choice due to its durable nature, poured rubber is widely used as 'safety flooring' within playgrounds to provide critical fall height protection. This type of surface has many additional benefits for a playground too – it's strong, resilient, water-permeable, rot-proof, has thermal properties, is very low maintenance, can be provided in a range of colours, and most importantly has those shock-absorbing qualities all playground designers require.
Sounds good so far? Another material benefit is that the surface can be poured in place, ensuring a seamless surface for any school playground or park. This obviously means it's straightforward to lay, but in addition, the ability to pour the layer in-situ means any unleveled sections of the surface will be smoothed out, so the finished flooring will be wheelchair-, pushchair- and bicycle-friendly.
Although from a contractor's perspective, poured synthetic flooring can be seen as a costlier alternative to traditional bulk materials such as gravel, sand or wood chippings, these costs can be easily offset by the reduced maintenance required. Take, for example, a playground covered in wood chippings. Although a shock-absorbing covering, wood chippings can hide all manner of unhygienic deposits. They also hold moisture and require topping up, as they can easily be dispersed, especially if children are playing with footballs and other toys. With rubber, only the surface needs cleaning, and the water-permeable surface ensures that water drains away quickly. Being a single covering, there's nothing to disperse.
How does it work?
Poured rubber flooring has a two-layered structure consisting of a 15mm top layer of coloured EPDM (ethylene propylene diene methylene) granulate and a 30-115mm elastic base layer of recycled rubber materials. The thickness of this base layer is dictated by the critical fall height of the equipment the flooring is housing – the higher the potential fall, the thicker the layer.
Once poured, the granulates are coated with a PU binder and glued together. After a drying time of around 24 hours, the surface will be able to be walked on and used.
Safety first
Whihever shock-absorbent surface you choose for your playground project, in accordance with EN 1176 and 1177 and it should be tested and inspected prior to being put into use.
To find out more about SuDS compliance or to speak to our experts about our compliant solutions, call 01959 546208 or email .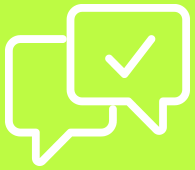 Contact Limegate
Give us a call on 01959 546 208 or email to ask us any questions about our services.