LimeRubber SafePlay System
LimeRubber SoftPlay Surfacing is a system consisting of either rubber EPDM granule and/or rubber mulch and a quality non-UV aromatic binder resin for pedestrian traffic. UV stable aliphatic binders are available where colour and optimum performance is required. The system is used to create a permeable, highly decorative, safe surface which absorb sound and impact and can be installed onto a sound stable and solid base such as concrete or no fines concrete or mac-adam/asphalt surface. When installed onto a SBR granule shockpad the system will conform to the requirements of the CFH (Critical Fall Height) guidance notes for the safety of children using a variety of playground apparatus. Ideal for children playgrounds surfaces where critical fall height requirements are a major consideration, Sports Surfaces (Athletics Tracks, Hockey & Football Pitches, Multi-use Games Areas), Walkways, Golf bunker linings, Tree Pits, swimming pool surrounds, universities, schools, colleges and multiple Landscaping projects.
DOWNLOADS
Technical Data Sheet
Colour Swatch (Mix Blends)
Base build ups
Additional information
Maintains surface colour during wear
SuDS provides excellent drainage (EPDM Graded to 1.0 — 4.0mm)
High elasticity and wear resistance
(Elongation at Break ≥ 650 % Tensile Strength > 6.0 Mpa)
Low density for excellent coverage (1.60 ± 0.05 g/cm³)
Minimum EPDM content > 20% Non toxic
Binder Single component & Solvent free
Binder/resin & rubber granules
LimeRubber polyurethane binder is designed specifically for bonding rubber granules and other rubber products. The binder is available as an Aromatic isocyanate (standard) or an Aliphatic prepolymer (UV resistant) on request. Both products are single component, moisture curing, medium viscosity polyurethane binders. The rubber EPDM and/or Mulch/bark layer as a topping/wearing course is installed at 15mm onto a suitable SBR shockpad or from 20mm when directly onto a solid base. Coloured EPDM granules are made from a compound of EPDM rubber, specialist pigment and UV stabilisers. The rubber compound is produced under carefully controlled factory conditions which are then granulated at high speed where dust is removed at every stage to ensure granules are as clean as possible. Thorough testing ensures that the physical and chemical properties are of high quality. The LimeRubber SBR shockpad/base is a recycled tyre granulate suitable for base layer applications. This is installed before a wearing layer at depths from 15mm to 130mm subject to CFH requirements. SBR tyre granules are produced from waste truck tyres, recycled by means of ambient grinding. The rubber mulch/bark is processed to remove steel, fibre and dust to produce a clean high quality rubber granulate.
High quality polyurethane binder/resin
Optimised ratio resin to rubber blend for optimum performance
Absorbent SuDS compliant system to drain surface water
15mm onto shockpad and 20mm onto solid base.
Multiple colours available
Meets CFH (Critical Fall Height) requirements
Recycled for Environmental benefits
Flexible and strong
Low maintenance
In excess of 200m² can be installed per day
Members of FeRFA—The association for the Resin Bound Technical Committee
No additional cacogenic catalyst handling required on site
Approved contractors available for installation.
LimeRubber contractors
LimeRubber SafePlay & Rubber Mulch is a specialist product and must only be applied by specialist applicators. Do not apply or allow it to be applied by contractors who do not possess the necessary skills and experience.
Product: LimeRubber SafePlay/Mulch
EPDM/Mulch thickness: 15mm/20mm/40mm/50mm (dependant on required usage)
EPDM colour: (select colour as required)
LimeRubber shockpad thickness: 25mm-115mm (dependant on required usage*) *LimeRubber Critical Fall Height Chart
Installation Contractor: Limegate Solutions Ltd Approved Contractor
Supplier:
454 Eden House
New Hythe Lane
Aylesford
ME20 7UH
Tel: 01959 546 208
email:
LimeRubber EPDM
colour swatches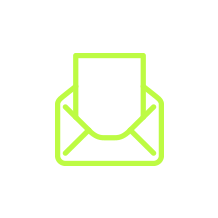 Want to know more?
If there's anything you'd like to know about our services, get in touch and ask us. We're always happy to answer any questions.
LimeRubber Mulch
Mix Blends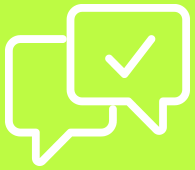 Contact Limegate
Give us a call on 01959 546 208 or email to ask us any questions about our services.