LimeGrass Artificial Grass
LimeGrass Artificial Grass is selected for its range of quality products that provide a natural grass look whilst feeling natural. With an expected life span up to 20 years, LimeGrass Artificial Grass is ideal for high traffic areas, under trees, where there are poor soil conditions, steep banks or slopes or where there is a safety surface required, landlocked areas, high security areas or generally where maintenance is a problem or require low upkeep. Meeting BS 7044 for porosity the tough, robust and vandal resistant surface is also flame retardant. Available in a variety of blade lengths and textures. Edgings created from brick, stone, timber or steel should be installed to retain and protect.
DOWNLOADS
Technical Data Sheet
Colour Swatch (Mix Blends)
Base build ups
Additional information
Grass is supplied in 2m and 4m widths and up to 25m on the roll
The grass is slightly directional – for best results look into the pile
You may have to join rolls together for the width – make sure rolls going in samedirection
Multiply the width by the length of the area to calculate the m2
Additional materials
Weed membrane – if going over an area that has had previous vegetation
Additional shock pad and underlay options provided
Joining tape and adhesive if joining 2 widths together
Fixing pins if going into the ground
Coloured grass available
Sports grass – 3G and 4G
Looks like natural grass
Feels like natural grass
Non abrasive
Tough, robust & vandal resistant
Porous to BS 7044
Flame retardant
Critical Fall Height options
Colour & texture & Graphics options
20 year life span
10 year guarantee
UV stable
When natural grass doesn't work
High traffic areas
Ideal under trees
Ideal for poor soil conditions
Steep banks or slopes
Where a safety surface is required
For landlocked areas
Where maintenance is a problem or require low upkeep
Highly permeable
Flexible and strong
In excess of 100m² can be installed per day
LimeGrass contractors
LimeGrass Artificial Grass is a specialist product and must only be installed by specialist applicators.
Do not install or allow it to be installed by contractors who do not possess the necessary experience.
Product: LimeGrass Artificial Grass
Swatch Colour: (select swatch colour as required from LimeGrass swatch sheets)
Thickness: 18mm-45mm (select as stated in LimeGrass swatch sheets)
Supplier:
454 Eden House
New Hythe Lane
Aylesford
ME20 7UH
Tel: 01959 546 208
email: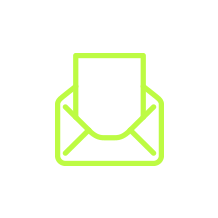 Want to know more?
If there's anything you'd like to know about our services, get in touch and ask us. We're always happy to answer any questions.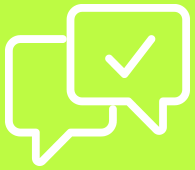 Contact Limegate
Give us a call on 01959 546 208 or email to ask us any questions about our services.