LimeTreePit Natural UV is a 40mm natural aggregate surface surround for planted trees. Surrounding the tree in a permeable construction which allows for water to feed the tree whilst keeping the tree pit free from rubbish and hazardous items. The structure allows rainwater to pass through being SuDS compliant. (Sustainable Drainage Systems) Available in a variety of colours due to the inclusion of a high performance UV stable resin the aggregate surface system. LimeTreePit is ideal for pedestrian and low vehicular traffic whilst still keeping the system decorative, functional, seamless and slightly flexible which is also low maintenance. Edgings created from brick, stone, timber or steel should be installed to retain and protect the system and prolong it's life span.
DOWNLOADS
Technical Data Sheet
Colour Swatch (Mix Blends)
Base build ups
Additional information
All LimeTreePit Natural UV aggregate blends have been tested for slip resistance in accordance with: BS 8204-6:2008+A1:2010 Appendix B. All aggregate blends achieved 'low potential for slip' in wet & dry conditions. Application of LimeTreePit Natural UV Anti-Slip Aggregate broadcast onto the surfacing during installation will significantly increase the slip resistance of the surface in the wet and on steep gradients without substantial change to the appearance.
Resin & aggregate
LimeTreePit Natural UV uses a UV resistant resin and will not yellow on exposure to UV light. This is a more attractive option than some other types of resin which can yellow and dramatically alter the appearance of the finished surface. The resin is formulated using aliphatic HDI which will not deteriorate or become brittle when exposed to UV light when tested to BS EN ISO 16474-3 method A The performance and appearance of the finished surface is dependent on the aggregate used (see LimeGate Solutions LimeTreePit mix blend swatch sheet for colour options). The LimeTreePit Natural UV aggregate blends have been designed to achieve strength, resilience, porosity and decoration.
Please Note:
Natural aggregates may contain small amounts of iron which can produce rust staining when exposed to air and water; standard LimeTreePit Natural UV blends contain aggregates selected for infrequency of incidence of staining but iron may be present in any natural aggregate. The presence of iron cannot be identified before use and Limegate Solutions cannot accept responsibility for any loss or damage suffered as a result of staining.
UV stable will not discolor or degrade
Tested to slip resistant BS 8204-6
SuDS compliant permeable paving 850+ liters/m²/minute
Natural & Recycled aggregate available
Low maintenance
Installation depth of 40-50mm
All aggregates selected to reduce chances of rust appearing
Optimised ratio of resin to aggregate mix blends in line with industry standards
Foot traffic after 14-15 hours @ 20°c
Manufactured to ISO 9001
Made in UK
LimeTreePit contractors
LimeTreePit Natural UV is a specialist product and must only be applied by specialist applicators. Do not apply or allow it to be applied by contractors who do not possess the necessary experience.
Product: LimeTreePit Natural UV
Thickness: 40mm/50mm (dependant on required usage)
Aggregate: (select mix blend as required)
Supplier:
454 Eden House
New Hythe Lane
Aylesford
ME20 7UH
Tel: 01959 546 208
email:
LimeTreePit Natural UV
mix blends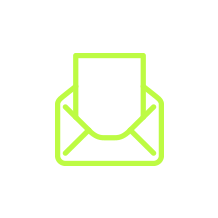 Want to know more?
If there's anything you'd like to know about our services, get in touch and ask us. We're always happy to answer any questions.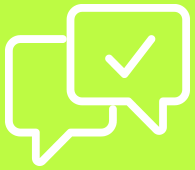 Contact Limegate
Give us a call on 01959 546 208 or email to ask us any questions about our services.