Resin bonded decorative surfacing
Resin bonded surfacing offers exceptional anti-slip properties whilst keeping a stylish and natural look that is virtually maintenance-free. This surfacing is a popular choice for areas of high pedestrian traffic such as access ramps, car parks and pathways, and is available in a variety of natural colours.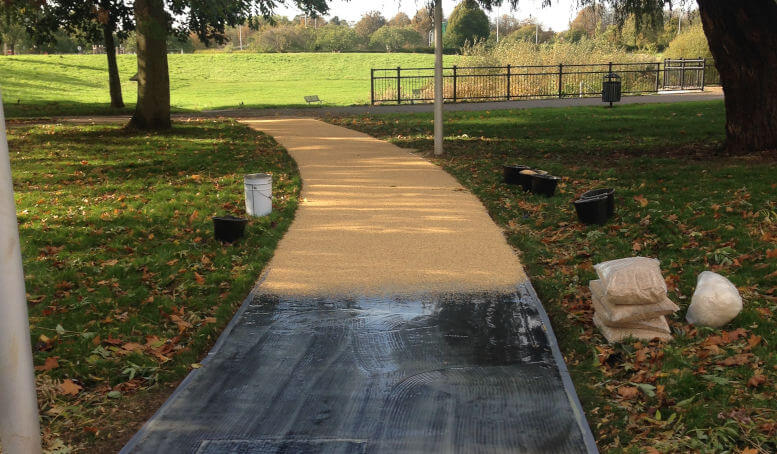 What is
resin bonded surfacing?
Resin bonded surfacing is sometimes referred to as scatter coat. It involves coating a prepared solid surface with a two-part polyurethane resin and then scattering a stone aggregate over the surface before the resin sets. Once the aggregate has evenly and uniformly coated the surface, the resin is left to cure. Any excess aggregate is then cleared and removed, leaving behind a fixed surface that has the natural appearance of gravel.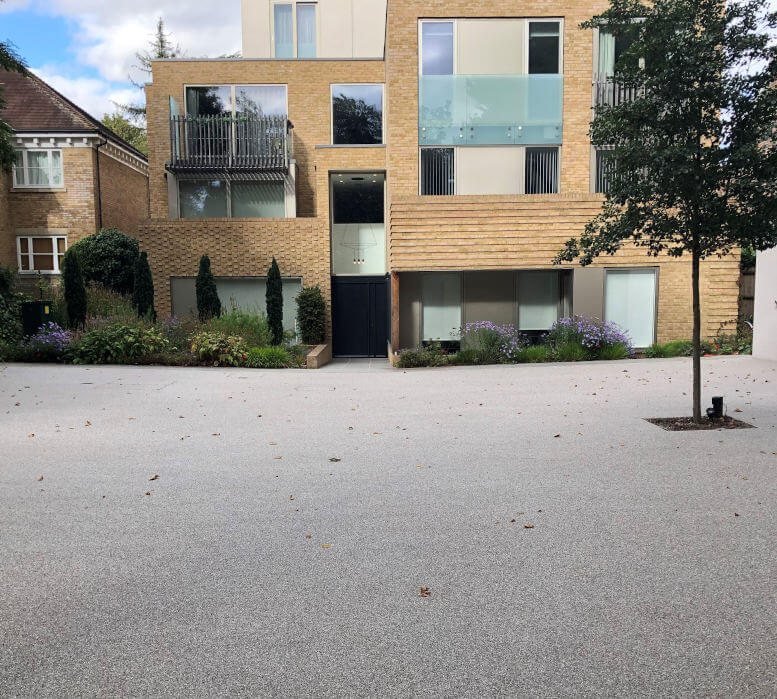 Why choose
resin bonded surfacing?
Quick installationResin bonded surfaces are quick and easy to install and are ready for use shortly after installation onto a suitable sub-base. After 24 hours you'll be able to both walk on and drive a vehicle over your new resin bonded surface.
Natural appearance A resin bonded surface has a natural finish that gives the appearance of gravel whilst removing the inconvenience that dealing with loose aggregate causes. The surface also provides excellent traction, making resin bonded surfaces ideal for footpaths and vehicular traffic.
Low maintenanceAll that's needed to keep your resin bonded surface looking its best is occasional sweeping to remove any leaves and debris. Plus, the aggregate is fixed in place, so there is no need to clean up or replace any stones.
Cost effectiveA resin bonded surface can often be installed on top of existing suitable asphalt or concrete, removing the need for excavation or other groundworks. This keeps costs down and allows you to transform the appearance of areas in next to no time.
Case studies
From national landmarks and heritage sites, to iconic public spaces and the UK head offices of global conglomerates, the Limegate group of companies has safely and reliably installed specialist surfaces within an array of widely recognised locations.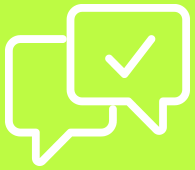 Contact Limegate
Give us a call on 01959 546 208 or email to ask us any questions about our services.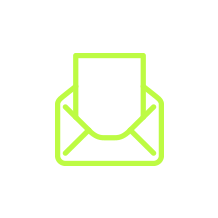 Want to know more?
If there's anything you'd like to know about resin bonded surfacing, get in touch and ask us. We're always happy to answer any questions.