LimeBonded Decorative Surfacing
(LimeBonded High Friction Surfacing)
LimeBonded Decorative Surfacing (LimeBonded High Friction Surfacing) is a high performance, flexible polyurethane based anti-slip/anti-skid system for installation onto asphalt and concrete substrates. LimeBonded systems are ideal for all Type 1 Roads (LimeBonded High Friction Surfacing), cycle paths, walkways, drives, pathways (LimeBonded Decorative Surfacing). The benefits of these systems are that they provide an anti-slip/anti-skid surface for up to 10 years. It is also fast curing, has an excellent
DOWNLOADS
Technical Data Sheet
Colour Swatch (Mix Blends)
Base build ups
Additional information
Temperature Resistance
Resistant to temperatures of over 50˚C for long periods.
Chemical Resistance
To various acids, diesel and petrol.
Scuffing at 45˚C
After 500 wheel passes Erosion Index > –3
Wear (Hot Applied)
SRV (Initial) > –65 SRV (After 100,000 wheel passes) > –70
Bond Strength
Greater than the cohesive strength of the concrete, >3 N/mm2
Speed of Cure
Traffic Ready: 2 hours @ 20˚C
Resin & aggregate
LimeBonded systems use an aromatic formulation that provides a strong bonded finish. The performance and appearance of the finished surface is dependent on the aggregates used. The LimeBonded aggregates recommended have been selected for their strength and decorative appearance. LimeBonded Decorative Surfacing aggregates are high performing and available in a variety of colours. When selecting for roads and high traffic areas where high friction surfacing is required it is always advised to use bauxite aggregates. Appearance can be affected by the size of selected aggregates for example when using a larger aggregate such as a 2-5mm the open appearance will show the base resin grinning through.
Please Note:
Natural aggregates may contain small amounts of iron which can produce rust staining when exposed to air and water; standard LimeBonded systems contain aggregates selected where there is very limited experience of staining but iron may be present in any natural aggregate. The presence of iron cannot be identified before use and Limegate Solutions will not accept responsibility for any loss or damage suffered as a result of staining.
Up to 10 years performance
Fast curing
Excellent wear
Anti-slip/Anti-skid
No odour
Non flammable
Resistant to oil, diesel and petrol
Optimised ratios of resin to aggregate sizes
Foot traffic after 24 hours @ 20°C
Natural aggregates available
All aggregates selected to reduce the chances of rust appearing
Low maintenance
In excess of 500m² can be installed per day
Members of FeRFA
Manufactured to ISO 9001
LimeBonded contractors
LimeBonded is a specialist product and must only be applied by specialist applicators. Do not apply or allow it to be applied by contractors who do not possess the necessary experience.
Product: LimeBonded Decorative Surfacing and/or LimeBonded High Friction Surfacing (select as required)
Thickness: 1.5-2mm of PU Resin
Aggregate: (select as required)
Supplier:
454 Eden House
New Hythe Lane
Aylesford
ME20 7UH
Tel: 01959 546 208
email:
Limebonded aggregate swatch colours
with UV sealcoat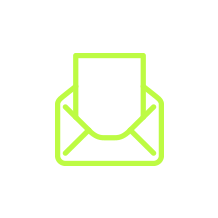 Want to know more?
If there's anything you'd like to know about our services, get in touch and ask us. We're always happy to answer any questions.
Limebonded aggregate swatch colours
without UV sealcoat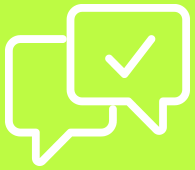 Contact Limegate
Give us a call on 01959 546 208 or email to ask us any questions about our services.