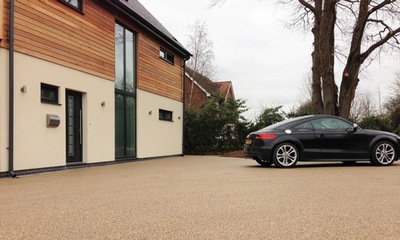 If you're embarking on a resin driveway project, it's important to ensure that your chosen contractor is dependable and recognised. The FeRFA – Resin Flooring Association – represents the leading manufacturers, contractors and associated companies involved in industrial and commercial resin flooring, screeding and surface preparation.
By providing a recognised standard of good practice, FeRFA-certified organisations can provide assurance ton your project.
Why resin?
Seamless resin flooring can provide high performance with a durable finish to suit both industrial and commercial applications. It's an ideal solution for new build and refurbishment projects.
Giving the industry a voice
Having represented the resin flooring industry for the past 48 years, FeRFA has led the way in promoting the benefits of resin flooring, and is the recognised voice of the industry. Additionally, the association takes a leading role in developing national and international standards for resin, flooring, screeding and surface preparation.
There are five categories of FeRFA membership: resin flooring contractors, surface preparation contractors, screed flooring contractors, manufactures of resin and screed, and associates.
Exacting resin flooring standards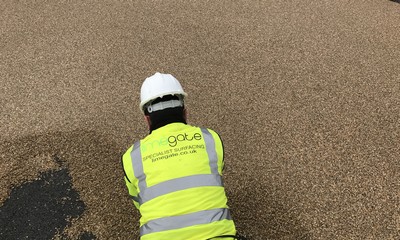 Before becoming a member of FeRFA, potential organisations must subscribe to Codes of Practice requiring high standards of operation, management, technical service, training, health and safety and business integrity – choosing an FeRFA-certified organisation therefore ensures you will be choosing a proven level of company quality.
Ensuring that all members are a part of a highly-skilled workforce, FeRFA also endorses and actively promotes training via the qualifying and upskilling of workforce through the provision of NVQs, apprenticeship schemes and courses.
FeRFA publishes a series of Guidance Notes to relay up-to-date information and advice on the specification, performance and properties of resin floors and screeds, and includes assessed material in accordance with RIBA CPD Providers Network. The association also offers accountability through its complaints procedure, which is available to assist in resolving any matters of dispute.
In a world that's increasingly striving to be environmentally responsible, the building industry must play its part. To this end, FeRFA requires its members to operate a clear and concise environmental policy which is in accordance with current legislation and statutory requirements. Under the FeRFA Recycling Scheme, association members sign up to work towards zero waste to landfill commitment, with up to 100 per cent packaging and other waste being recycled for future use. The cycle ensures that all elements of the resin flooring process are part of a sustainable process.
Feel confident in your choice
By choosing a FeRFA-certified resin bound paving organisation you can be assured of a quality, skilful, progressive and environmentally-responsible company.
In addition to providing industry suppliers with a code of practice to adhere to, FeRFA also offers advice and guidance to customers. From discussing the performance of the resin product of choice, to providing technical support during a project, the association understands all aspects of a resin driveway project.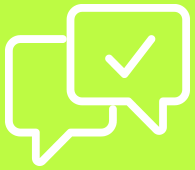 Contact Limegate
Give us a call on 01959 546 208 or email to ask us any questions about our services.